Christmas under the Northern Lights Package
Join us in the heart of the Swedish Arctic and embrace the magic of Kiruna this Christmas season! Whether you're accompanied by family, friends, or embarking on a solo adventure, we extend a warm invitation to experience the holiday spirit with us.
Accommodation at Hotel Arctic Eden during the entire stay.
What's included in the package:
Arrive with our transportation to the hotel. Join us for a program briefing followed by a delightful dinner including beverage package at Pub Eden.
Views over Lapland by snowmobile
Embark on a thrilling snowmobile journey to witness breathtaking views over Lapland with panoramic views of Sweden's iconic mountain range. Indulge in traditional ice fishing, savor coffee brewed over a crackling fire, and enjoy a delicious lunch in our cozy tipi.
Visit the original ICEHOTEL
Experience the magical ICEHOTEL, a snow and ice masterpiece, and the groundbreaking ICEHOTEL 365. Marvel at artist-designed Art Suites and enjoy a one-of-a-kind ice bar experience with icy cocktails.
Aurora Chase
Your evening begins around the fire in the tipi next to the lodge. After enjoying a BBQ meal we hit the road with a warm and comfortable minivan driving you around calm roads around Lapland to the very best viewing points to experience the magical northern lights.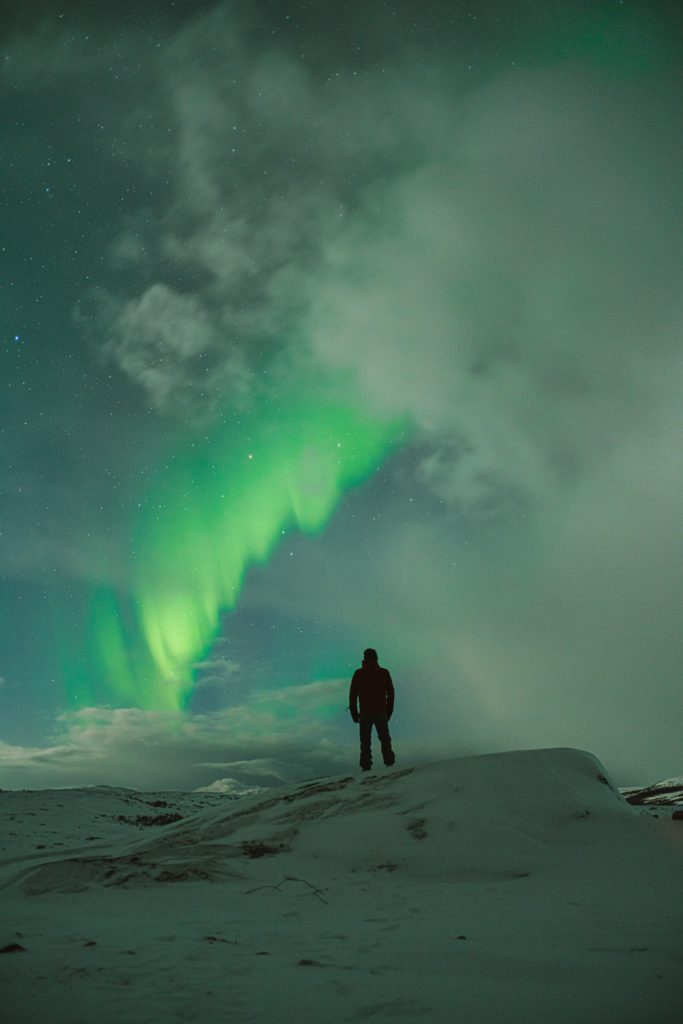 Christmas Magic with Dog Sledding
Experience the magic of dog sledding and immerse yourself in the Mushers' Stories. Brace yourself for a remarkable adventure that will leave you inspired and in awe of the extraordinary world of dog sledding, unveiling personal experiences, challenges, and triumphs. Later, indulge in a festive Christmas Dinner at Pub Eden including a delightful beverage package.
A magical Encounter with Santa's Reindeer
We embark on an enchanting adventure as we venture into the world of reindeer. Immerse yourself in the mesmerizing beauty of nature as we visit these majestic creatures, followed by a delightful lunch in a traditional kåta.
But that's not all – Prepare for an exhilarating journey as we embark on a thrilling reindeer ride, guiding us to an unforgettable encounter with none other than Santa himself. We finish off the day with a delightful dinner at Pub Eden a delightful beverage package.
Total price for everything:
NOTE:
Complimentary attire is provided from the day of arrival until the day of departure. Please specify clothing and shoe sizes at the time of booking for a perfect fit.
Children aged 4-6 can enjoy a cozy sleigh ride behind our knowledgeable guide. For snowmobile excursions, drivers must be 18 years old with a valid B driver's license.
Please note that the program may be subject to adjustments.